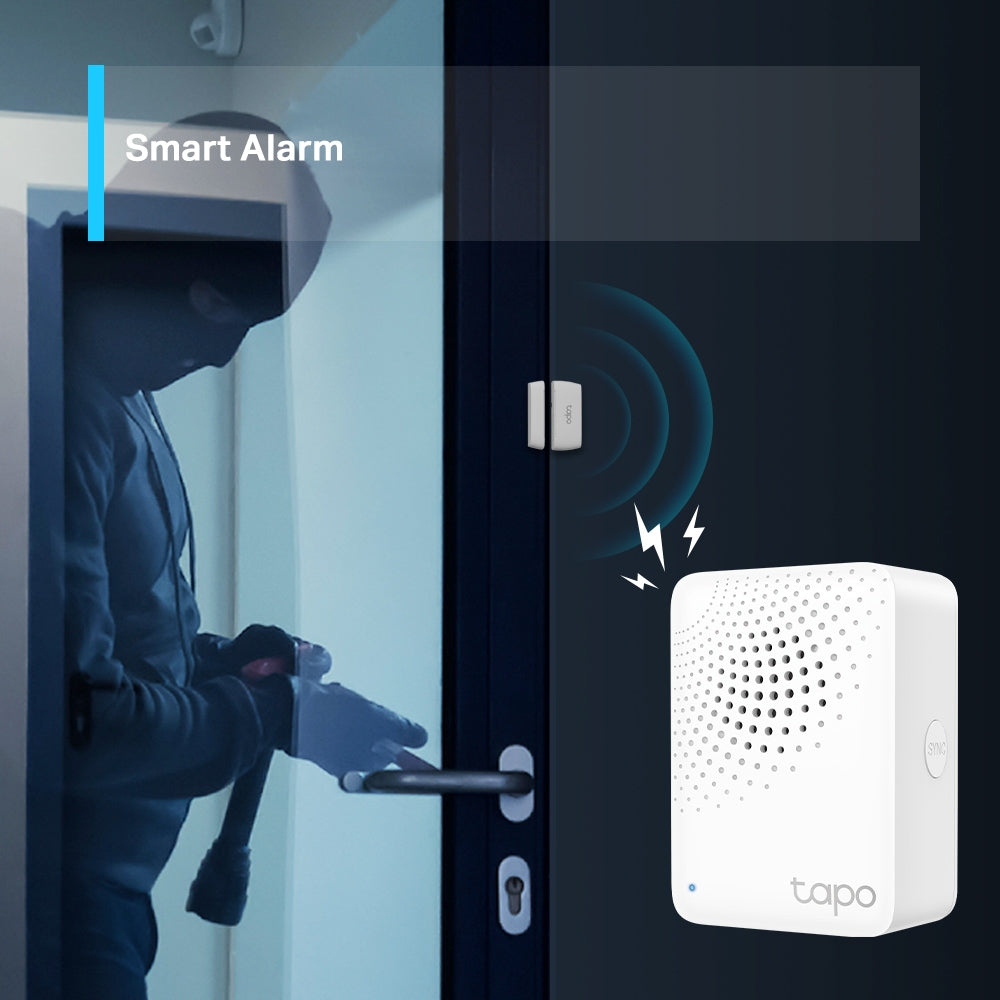 Tapo H100 Smart Hub with Chime
SKU: Tapo H100
---
Whole-Home Coverage – Connect up to 64 devices, including Tapo switches, sensors, or buttons to create your home's smart ecosystem. Not compatiable with Tapo C420, Tapo C400, Tapo D230.
Low-Power Wireless Protocol - Make connected devices work energy-efficiently, promising longer standby time.
Smart Alarm - Coordinates with Tapo smart sensors to warn of danger or deter intruders.
Smart Doorbell - Pair it with Tapo Smart Button to build your smart doorbell system, plus 19 ringtones to choose from.