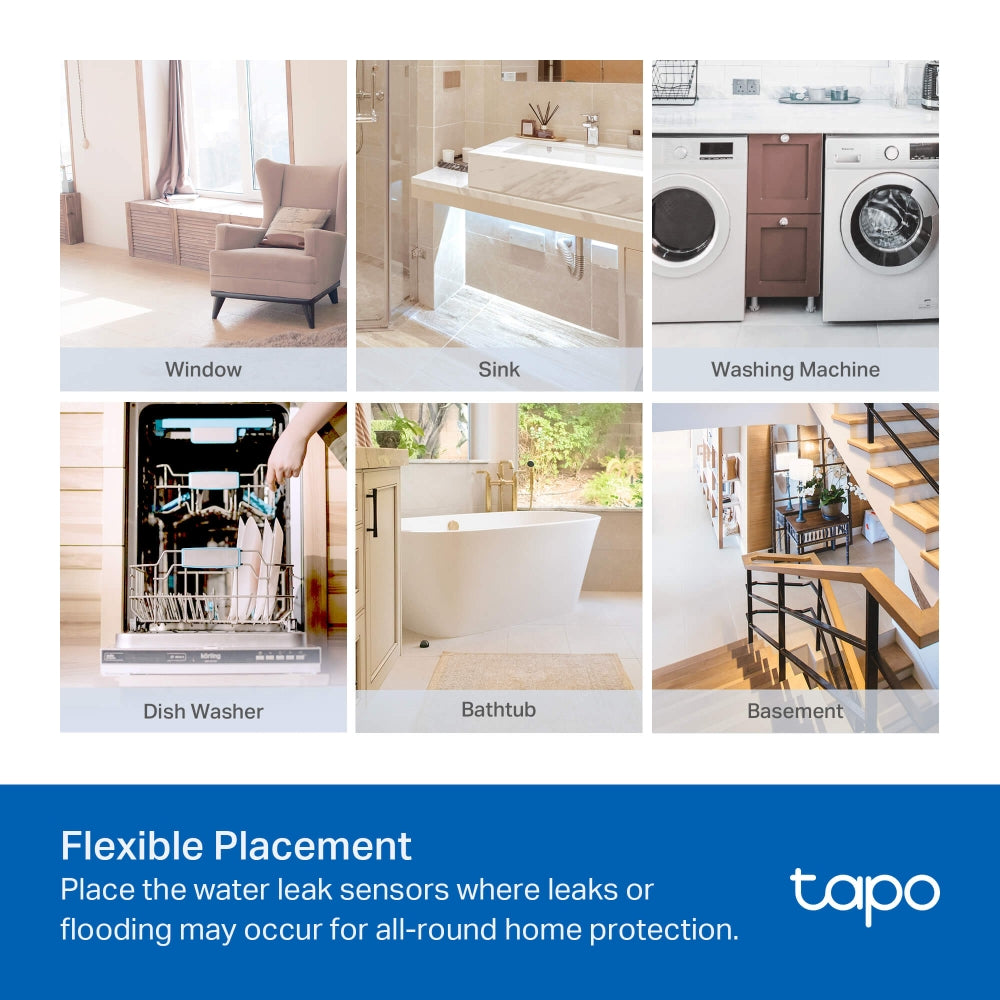 Tapo T300 Smart Water Leak Sensor, Twin Pack
SKU: Tapo T300 Twin Pack
---
Drip & Leak Alert - Responds to drips and leaks with 6 detection probes on both top and bottom.
Up to 90dB Alarm - Get alarted with its 90 dB siren and mute the alarm with one-touch.
IP67 Waterproof Rating - IP67 waterproofing protects from wet and dusty environments.
Instant App Notification - Receive instant alerts via the Tapo app when a leak occurs from anywhere.
Flexible Placement - Wireless, designed to place in anywhere leaks or flooding may occur, like under the sinks, near washing machine, bathtub and more.
Visible Alarm with Tapo Lights - Get an visual alert from your smart bulb before disaster strikes.